"Immerse yourself and be transported"

TAAC Inaugural Exhibition
Stables Gallery, Taos Center for the Arts
133 Paseo Del Pueblo Norte, Taos, NM 87571
September 2nd - 10th
Opening Reception: Friday, Sept. 2nd, 4-8pm
Closing Reception: Saturday, Sept. 10th, 4-8pm
Visit
Taos Abstract Artist Collective
for more information and a list of hours during the show.

I'll be showing "Through The Door", 30" x 30", oil on canvas. "Through The Door" transports us into another world. It's a visual feast full of complex colors, hidden depths and movement. For more about this painting, click here.



My paintings are full of rich, vibrant colors. I create a sense of place without providing all the details, drawing you back continually to find something new.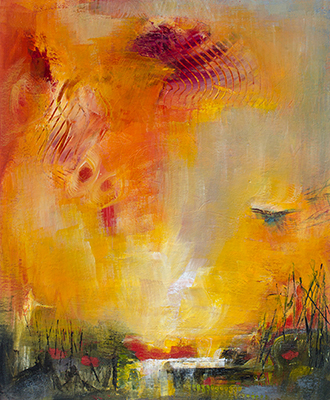 "Rising UP", 9"w x 11"h, Mixed Media on Paper
I'm thrilled that this painting won the People's Choice Best of Show
for 2-D works at the Millicent Rogers Museum Miniature Show!

Want to see new work, learn about my process or hear about upcoming events?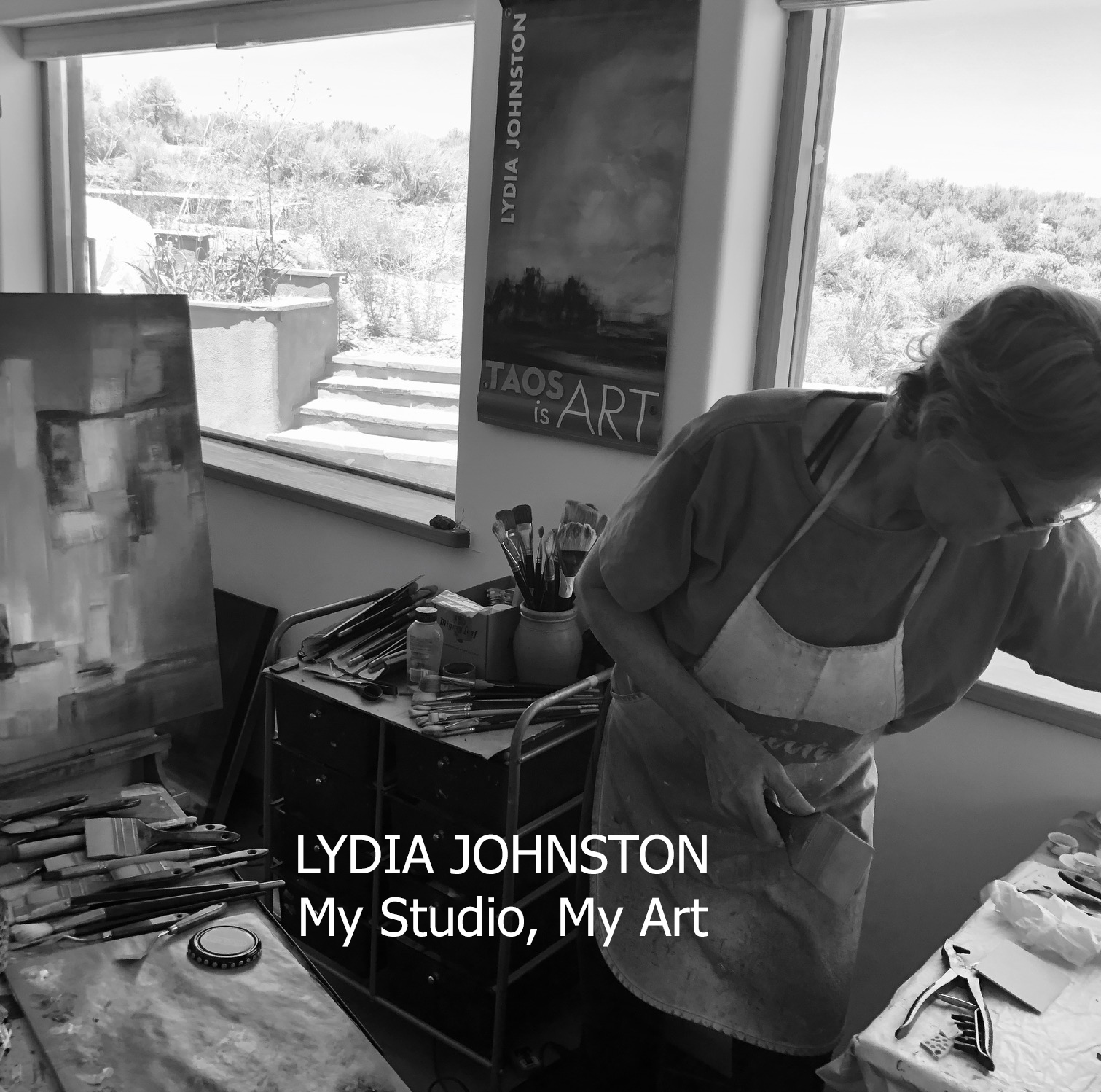 Want a glimpse into my studio? WATCH MY VIDEO

See my newest paintings, my process and my inspiration on Instagram: lydiajohnstonartwork
"I barely know Lydia, but I feel like she is a friend because I own a piece of her art. I loved it from the moment I saw it, distinct from all the other beautiful things she had, but decided not to purchase it. As I got into the car to leave, I thought "I hope nobody buys my picture." I realized then that I had already identified it as mine, so I went back to purchase it, and have not been sorry one second since. It is in my sewing studio because that is where I can see it every single day and it always makes me smile. If you go to Lydia's studio or see her at a show and you don't find something that talks to you, go back another time. And just listen. You will hear it." Jane M.