"Immerse yourself and be transported"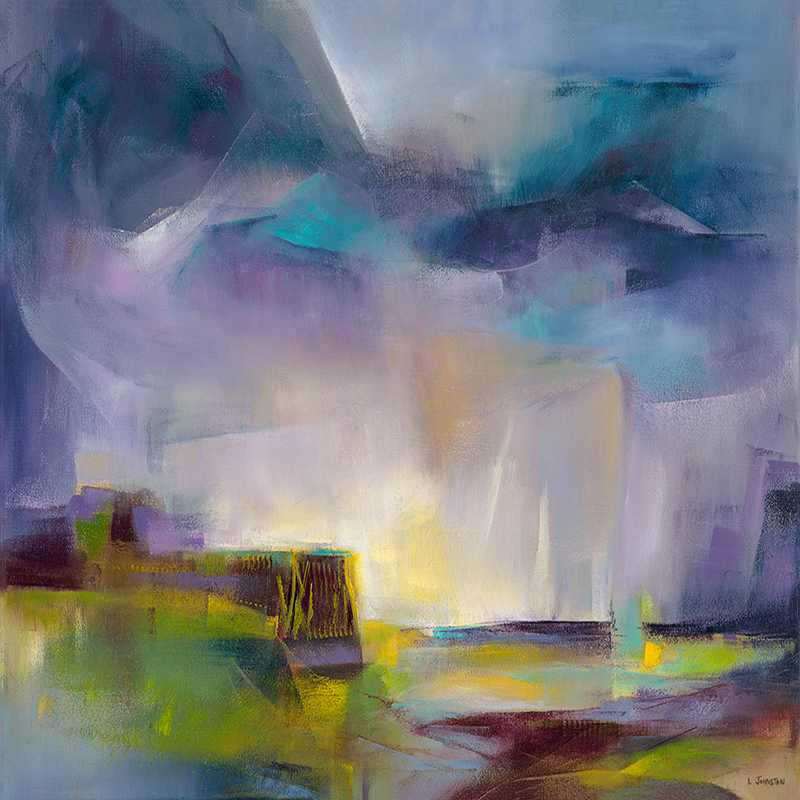 "RAIN DANCE", 20" x 20", Oil on Canvas
$950 SOLD
I am continuously captivated by the incredible and ever-changing skies here in Taos. I soak up what I see daily, and then in my studio I try to recreate that feeling. I'm not interested in painting what I saw, so much as conveying what I felt. On the canvas, color and values create the light.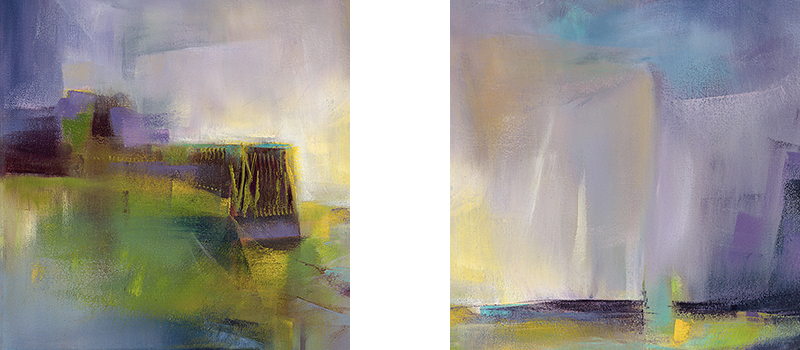 Here are some details of "Rain Dance"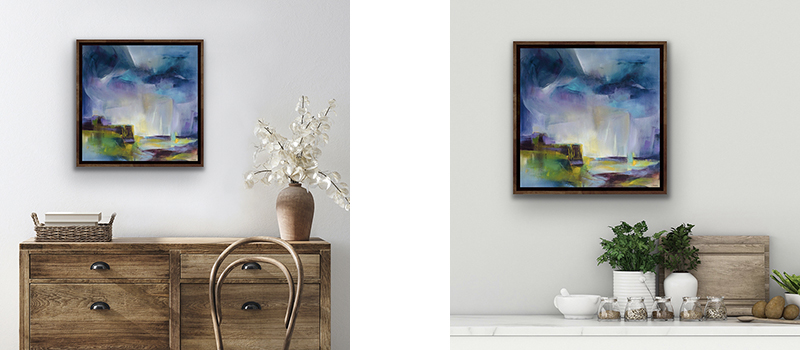 I love to see my paintings in a home or office setting. These images are from an app, but if you'd like to see this painting in your own setting, I can do that.

I just need a photo of the room and some reference dimensions, either the dimensions of furniture shown in the space, a sofa, piano, side table, arm chair, etc., or else the dimensions of the height and width of the space shown in the photo. I can then size the image of the artwork to show it to scale.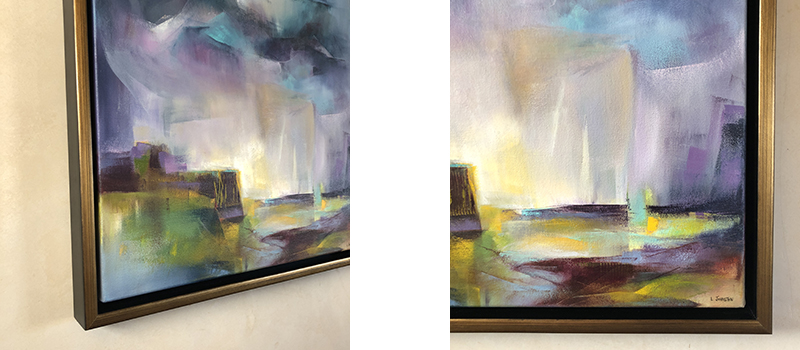 This painting is on a 1 3/8" stretched canvas set in 1.5" contemporary floater frame. I love how the floater frame sets off the artwork. The inside space is black, as are the outer edges. The front face is a burnished gold. It's ready to hang with wire on the back.
If you are interested in purchasing, please send me an email with your shipping address. I'll get back to you with shipping options depending upon where you live, and then I'll send you an invoice through SQUARE, the easy to use, secure payment system. As soon as I've received payment, I'll ship out the painting.
More and more people are purchasing art online with confidence. I think this confidence comes because no matter how good the art looks online, it is almost always richer and more nuanced when viewed in person.

I have always said that my paintings look much better in real life than in a photo. The complex colors and the many layers of oil paints I use to build up the luminosity are always richer viewed in person, especially with larger paintings. I point this out to reasure you that the actual painting will be much more rewarding than what is seen here.

I want my collectors to be 100% satisfied with my artwork. If for any reason the painting doesn't work when it arrives, I will take it back and provide a full refund. I just ask that you pay for the return shipping.